As A
MYOB YOUniver$ity
Graduate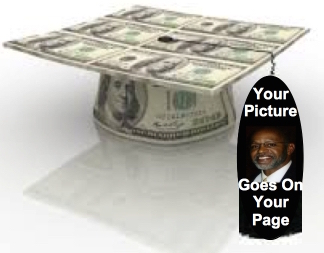 YOU WILL UNDERSTAND & HAVE ACCESS TO
The Wealth-Building SYSTEM

We Are Using To Turn

What We Want In Life... Into What We Get

In Life!!!

Congratulations... along with the person who referred you here, I want to commend you for making your way to our financial empowerment website.. a unique resource that "Educates, Equips & Empowers" individuals to improve their financial lives and where our goal is to expose the "Power In You" to tran$form your reality! We invite you to join this financial journey and allow us to help turn..

What You Want,
Into
What You Get!

Hi, my name is Charles Grant, MYOB Founder, and I'm excited to offer this Financial EmPOWERment resource to the CommUNITY. I'm a Real Estate Investor, Entrepreneur & Financial Educator, who enjoys Helping People OVERCOME & SOLVE financial challenges

because that's what I was able to do... and now, with the help of our automated, online empowerment system




YOU CAN DO IT, TOO!

"YOU CAN"
Educate, Equip & Empower
Your$elf
To
"Escape The Rat Race"!!
Because the "Truth of the Matter" is...

YOU CAN..... IF YOU WILL!!!

We want to encourage you to learn how to make your escape from the "Rat Race", through simply applying what you will learn at In just a few hours, our automated, on-line MYOB

YOU

niver

$

ity Course will expose financial insights, most people N-E-V-E-R learn in their entire lifetimes! That is...

How To Solve Your Income, Debt Reduction, or Any Other Funding Need,

Permanently! So, whether you need more money to

keep up with the rising cost of gas, utilities, groceries and other daily expenses

pay off credit cards, car loans, school loans, medical bills, or mortgage debt

re-build your savings, emergency fund or retirement accounts

Break free of your

J

ust

O

ver

B

roke
or any other funding challenge you may have...


Learn How To Solve The Problem




ONCE AND FOR ALL!

I "D-I-D" IT
and
YOU CAN DO IT, TOO!!!


"D-I-D"

(Decide... Invest... Do)

Just 3-Simple Steps!!!

STEP 1

DECIDE... What You Want!!!

(THAT'S WHAT I "D-I-D"... AND CONTINUE TO DO)

This Unlocks Your Financial Potential!!!

STEP 2

INVEST... In Your Mind!!!

(Increase What You Know & Understand)

(I ALSO "D-I-D" THIS... AND CONTINUE TO DO THIS)

There are

five (5) major investing options

and I recommend investing, in the following order of priority:

# 1 - YOUR MIND

(Your Greatest Potential Asset Is Your Mind. It Can Make YOU Prosper, or Keep YOU In Financial Bondage)!!!

Be transformed by the renewing of your mind... Roms. 12:2

# 2 - RELATIONSHIPS

(People in Your Life That You

Enjoy Interacting With And

Care Enough About... To Help).
# 3 - ENTREPRENUERSHIP
(Any Legitimate Business... Be it Home-Based; Real Estate-Based Brick & Mortar; or Internet-Based Click & Order).
# 4 - REAL ESTATE

(Both Entreprenuership & Real Estate provide phenomenal financial & tax benefits)!!!
#

5

-

TRADITIONAL PAPER INVESTMENTS (401k Plans, IRAs, Stocks, Bonds, Mutual Funds, Annuities, CDs, Savings Accounts, Etc.). Unfortunately, this is the only investment strategy most people follow, although most paper investments fail to provide two critically important things that we absolutely require from any investment... namely

CONTROL & CA$HFLOW

.
STEP 3
DO IT!... Apply What You Learn!!!
(THIS IS WHAT I "D-I-D" AND WHAT I CONTINUE TO DO)
Because
"ACTION...
PRODUCES…
RESULTS"
SUMMARY OF WHAT WE OFFER:
LIFE-TRAN$FORMING FINANCIAL EMPOWERMENT INSIGHTS!
AFFORDABLE 1ST CLASS BUSINESS!
PROVEN LEADERSHIP!
AUTOMATED INTERNET-BASED 24/7 SYSTEM!
WHAT TO DO NOW???
DECIDE TO EDUCATE YOUR$

ELF
~~~ FINANCIALLY ~~~
Learn How To Set Yourself Free At
MYOB

YOUniver$

ity
(And The TRUTH Will Set YOU FREE

. - John 8:32)
So, Take Action!

Attend MYOB YOU

Only $33 Dollars!!!
~~~ Achieve the results you want & deserve ~~~
"DO IT"
TODAY!